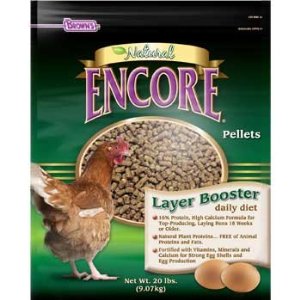 If you are planning to make some room for raising chickens in your backyard, the two most important things you will have to consider are a spacious coop and pocket friendly chicken feed. There are some things to consider when you're looking for chicken feed.
Diet
Chickens are usually fed with either pellets or layers' mash and most of the time, pet chickens are happy with either of these. It is important to feed your chickens with something that they love to eat. The type of chicken feed you choose plays an important role in healthy flocking.
Nutrition
Adding some nutritional food to the pellets or the mash is highly beneficial. Most people raising chickens at home prefer to feed they're birds sunflower seeds which are rich with omega6.
Making food interesting
Though chickens are not really fussy about what you feed them and don't even mind eating just grains. Interestingly, chickens love to eat food such as lettuce as it amuses them. So, your chicken feed can be made by adding some green.
Organic feed
Organic chicken feed is the best feed for your chickens as it keeps them healthy and resistant. However, organic feed is a bit costlier when compared to the pellets or the mash. If you are not stringent with the budget, you can buy organic feed for your chickens that is readily available in the market. If you have patience and time, you can prepare organic feed for your chickens at home itself. You can find a lot of organic feed recipes over the internet.
Drinker
Make sure you keep your chickens accessible to water all the time. It is better to place a drinker filled with water in the coop. Though you get drinkers made of plastic and metal in the market, it is advisable to buy a metal drinker as plastic ones tend to break on chicken perching.